Oct 25, '19 10:14 AM
A sarcastic Tweet reply set off Dan Ginn at The Phoblographer this week.
As it should have.
I'm forever thankful I work with students who care about their communities and want to use photographic tools to explore and explain issues within those communities. As a general rule, the see photography as a means, not an end – our classes, workshops, discussions and goals are not based on making a photo, they're based on making a difference.
Because I am a camera geek (I know, you're shocked), I do spend some time on sites focused on photography. There is a significant level of, "I love how this lens made this woman beautiful" types of posts and, well, every one of those gets me a little closer to leaving that group.
I'll grant that my reason for carrying a camera is not the same reason as everyone else's. I use photography to record, process and comprehend my world – and, once I've made some sense of it, to share that information with others. It is a documentary tool, an investigative tool, an exploratory tool. If I'm going to freeze a moment in time, there needs to be some societal value to that moment that adds to our understanding without minimizing or objectifying others.
If your photos don't educate and illuminate, I'm just not that interested.
But, hey, that's just me and sometimes I like to photograph my dogs, too. I don't think they feel objectified by this.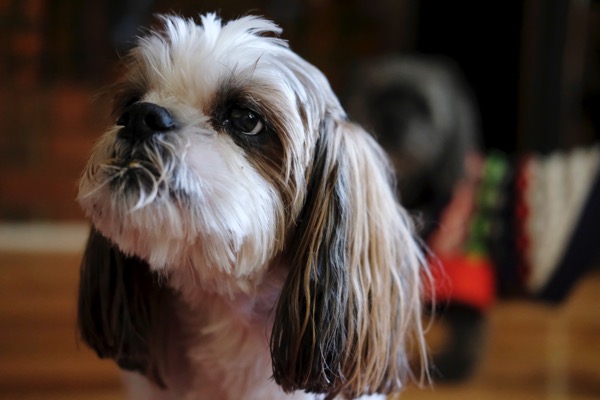 Oct 22, '19 8:22 AM
On the one hand, I think the partnership between the Barbie brand and National Geographic is great – giving kids, especially girls, more role models and career views is fantastic. The growth of the Barbie line in my lifetime has been fun to watch (even if our own kid never played with one).
That said, the video released as part of the promo is … well … not what photojournalists actually do. The first half is what we call "spray and pray" – point the camera everywhere without any thought.
After that doesn't work, NatGeo Barbie sulks off with Forest Conservationist Barbie until – Oh LOOK HOW LUCKY WE ARE – the mythical monkey appears and plays happily in front of them.
As the commercial says, that's not how this works, that's not how any of this works.
I suppose a video with NatGeo Barbie reading academic journals that explain the movements of monkeys through the forest is not going to be as exciting, but this is setting kids up with the (overly common) mistaken belief that great photos come from luck.
They don't. They come from preparation.
Oct 19, '19 1:01 PM
A good behind the scenes look into how The Guardian is changing the way they use images in stories about climate change.
I think this is an incredibly important discussion to have for many of the reasons they denote – we all feel bad about the polar bear, but it doesn't impact most of our daily lives and so, after a few moments of sadness, we move on. The emotional connection may be there but it doesn't persist, we aren't reminded of it as we go about our daily lives.
Images need to educate us about what is happening and resonate with us – that persistence idea is so critical. And the same applies to images in other stories – wars, man made disasters, natural disasters and even images of poverty. If the images don't look like the things we deal with on a daily basis, then we are, effectively, othering the story which disconnects us from it.
This may be why I'm attracted to images of the vernacular, images of the everyday things in our lives. The work of photographers like Walker Evans and Fred Herzog intrigues me because it shows me the common things in life, the things I feel I may have or might still experience. It connects me, it shows something that is not other than what I am used to.
But this is incredibly hard to do. The impacts of climate change are both enormous and subtle. Massive storms are easy to visualize yet difficult to contextualize. The smaller, daily impacts can be easier to explain but harder to show. What does a 1.5 degree shift in average temperature look like? It is far too easy to get drawn into the extremist traps, leaving us with polar bears alone. We must do better.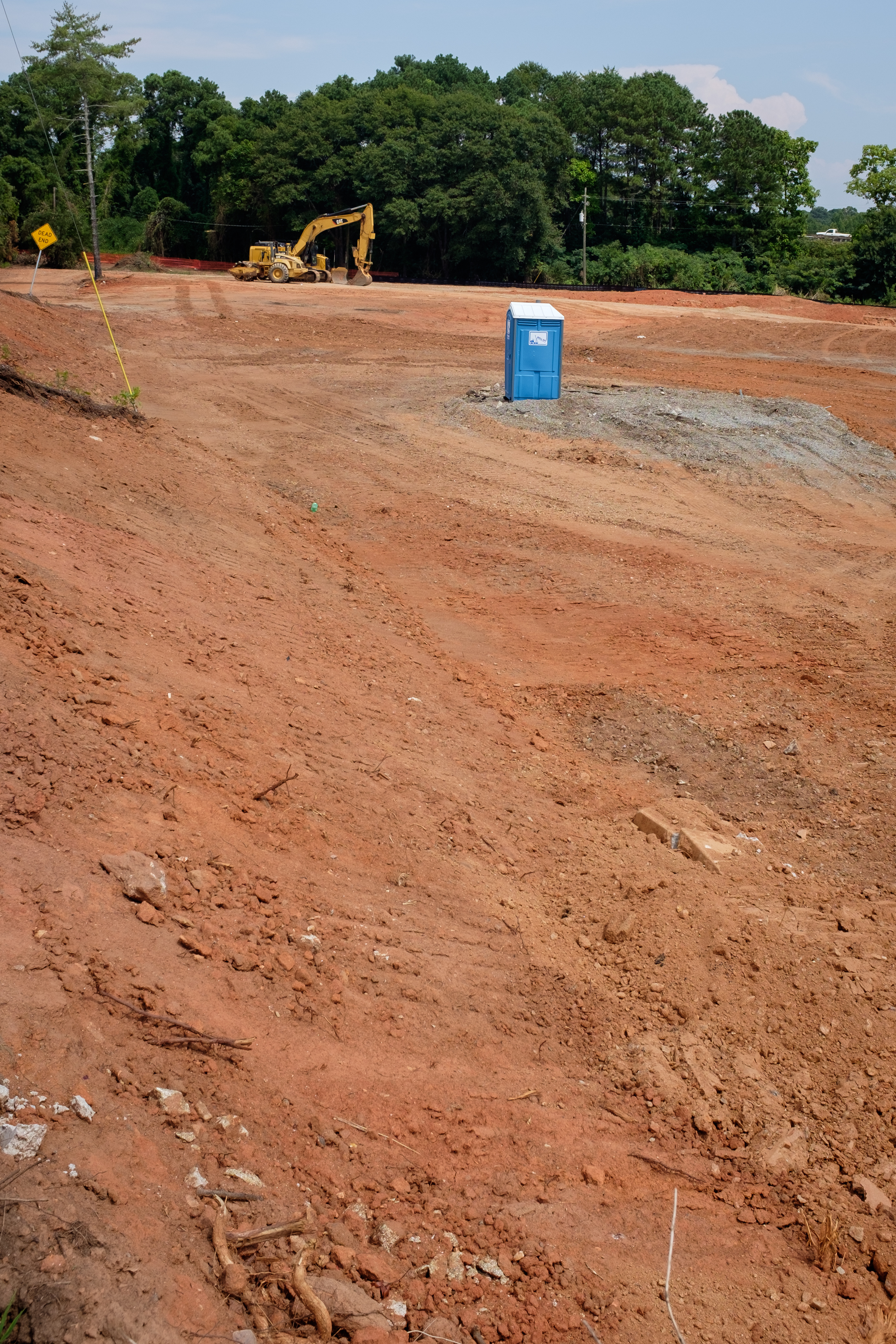 Land is cleared in Athens, Georgia, to build a new gas station. Even as fuel economy increases, fueling locations are becoming more common. (Photo/Mark E. Johnson)
Oct 7, '19 11:12 AM

The National Press Photographers Foundation has opened applications for their annual scholarship programs. Deadline is on December 2, but why wait that long?
Oct 1, '19 1:31 PM
The Canadian Green Party has been caught editing a photo of the party's leader, Elizabeth May – they added in a logo and a reusable straw.
All the technology at our disposal and this is what we do with it …
Aug 7, '19 9:54 AM
I love this quote from The New York Times story on the late Ida Wyman:
Taking pictures enabled me to hear the stories of the people I photographed.
Listening is such an integral part of journalism – if we cannot listen it is incredibly difficult to see the stories unfolding in front of us. And listening is a very different act than hearing. Listening is an active state, it involves attention and intention. We listen when we are immersed in conversation, we hear without that sense of purpose.
In studying her work, that sense of purpose is there – her street photography/feature photos are nuanced and layered, they are not casual observations. They reveal something about a place. Look at the image of the men studying the newspaper in Hebrew, or the man looking into the garbage can on the pier. Those are not one-dimensional frames, they required her to actively see those scenes, to watch them evolve.
I'm pondering what the parallel phrases are for seeing now. Watching vs. seeing? Open to suggestions here.
Aug 6, '19 9:48 AM
The New York Times takes a look at the (ahem) three rolls of film Roger Ballen exposed at Woodstock, 50 years ago.
This exchange alone makes it worh a read:
You've said that so much of photography is actually rooted in having experiences and not just sitting behind a camera or computer.

Yeah, this is the truth of the matter. When I grew up in photography, it was about getting on the street, experiencing events, getting in the middle of things, coming back with the goods and the experience to talk about.
It is very easy to think so much about where photographs go, so much so that we can lose sight of the magic needed during the process. If we are not immersed in the moment, we can't fully understand and appreciate the event and that will lessen our understanding.
May 20, '19 9:11 AM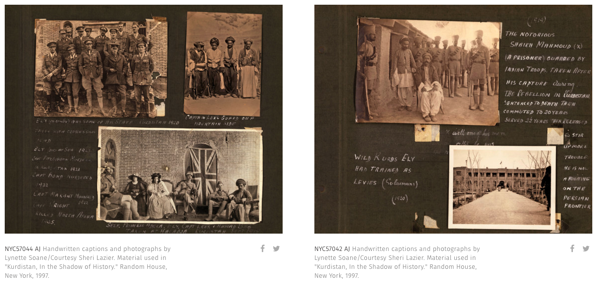 Two decades ago, Susan Meiselas published a project that looked at how the visual history of the Kurds had never belonged to them – it was made by outsiders, taken away by those outsiders and then, essentially, banned by outside entities.
Magnum has published an excerpt from the 1997 work and it has given me great pause as I wrestle with the questions Meiselas did – what is our responsibility to the communities we cover, particularly the disenfranchised ones? Do we need a cohort of visual journalists to bring the stories of disparate communities back to them?
I've long had concerns about parachute journalism, how we tend to drop in on the latest hot spot, blanket it with coverage for outsiders and then disappear. Where is the exploitation line?