Racing Through and To History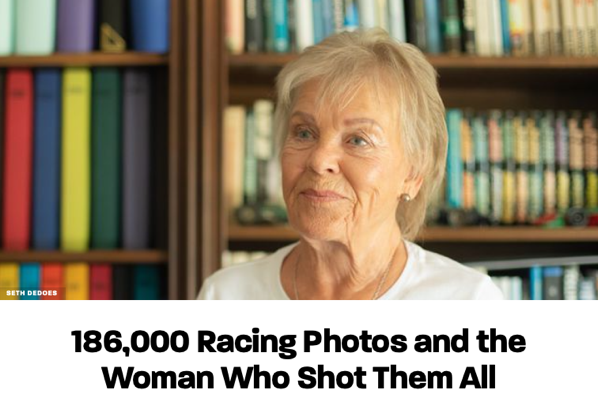 For several years, we ran a photojournalism workshop at the Petit Le Mans sports car race, not far from our campus in Athens, Georgia. My students, predominantly women, rolled their eyes when I explained what we were doing.
Then they came back to class afterwards with their eyes wide open – it wasn't about cars or crashing, it was about the commitment of the people. They learned both how to do something difficult and why it matters to approach things with an open mind.
Now, I want to go back and use the work of Jutta Fausel-Ward as inspiration. I want a book of her images, I want it on my table for everyone to see.
My grandfather was a photographer, a war photographer in WWII, and my grandmother and my father told me, "A photo always tells the truth," which was true.
Even if you don't care about racing, there's much to learn in Mark Vaughn's piece on AutoWeek.