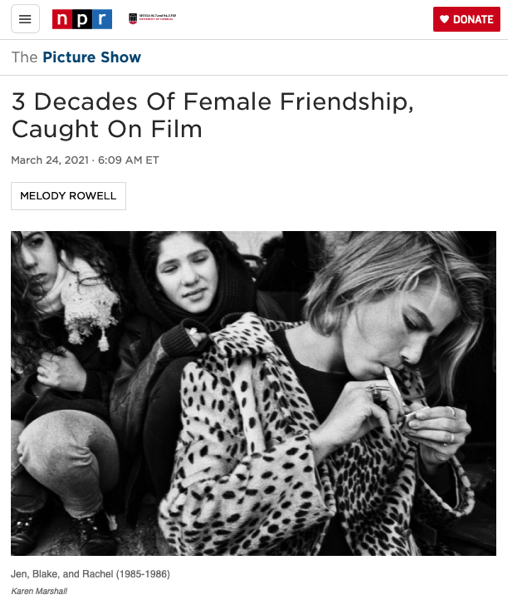 I love it when radio leads me to a great documentary project … NPR's Melody Rowell has a look at Karen Marshall's 30 year project on a group of friends and how their relationships shifted over time.
Someplace in a notebook, I recorded the idea that one image shows what something looks like, two images can demonstrate change but it takes more to tell a story. There's a lot of story in this body of work and it shoudl shape the way we think about our own documentary work.
Often, we drop in for an hour or two, make a bunch of images and then head off to the next thing. That's the daily grind of the photojournalist. The documentary photojournalist, able to commit more time, has the ability to do these deeper stories.
The challenge, of course, is balance – the daily work pays the bills, the documentary projects are often don on spec (meaning you don't get paid until someone decides to publish).