Aug 30, '18 8:27 AM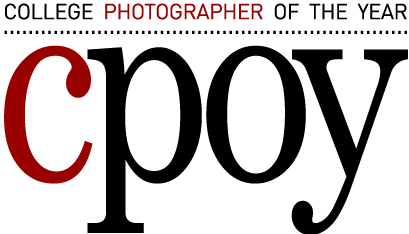 If you're a college student, it's time to get your portfolio together – the entry deadline for the 73rd College Photographer of the Year competition is September 23.
There is no entry fee for this – why wouldn't you enter?
May 5, '18 11:47 AM
I am going to put this right up front – I think Craig Walker may be one of the most important photojournalists of our time.
He won earned two Pulitzer Prizes while at the Denver Post, one for a story on a kid joining the Army and a second on a Marine coming back from war. This week, the Boston Globe published Raising Connor, the story of a 13 year old boy with autism.
Walker invested the time, invested the energy, invested the compassion that this story needed. It is a shining example of what Roger May refers to as heartwork.
Not noted in the story, but due acknowledgment, are the editors who gave Walker the ability to make this story happen. It is stories like this that give us a true insight into what is happening in our communities, that let us both see and feel.
Last night, I sent another group of visual journalists out into the world at the University of Georgia commencement ceremony. We talk about stories that illuminate, educate and resonate – this story is what I mean by that.
Apr 19, '18 8:27 PM
My darkroom days are, thankfully, in the past. I was never enamored with the process of photography, it was the message and meaning of an image I fell in love with. The ability to bring someone somewhere, to let them bear witness.
That said, I do appreciate the work of masters in the craft and the Cibachrome prints of Christopher Burkett are enchanting. That his days in the darkroom are numbered is, truly, saddening.
Mar 6, '18 7:02 AM
Hondros, a film about the late photojournalist Chris Hondros, is now open in select cities. Producer Greg Campbell, a friend of his, spoke with Christopher Booker for PBS News Hour.
Because I think Chris knew very well that there were also not a lot of happy endings after he snapped the shutter on his camera. And I've heard him say several times. That's as much as journalists and photographers are recording history, it's maybe more accurate to just say that they're recording a very narrow slice of history. And there are usually some of the most traumatic events of a person's life and I think Chris really wanted to follow up with stories to try to present a wider picture of what what occurred.