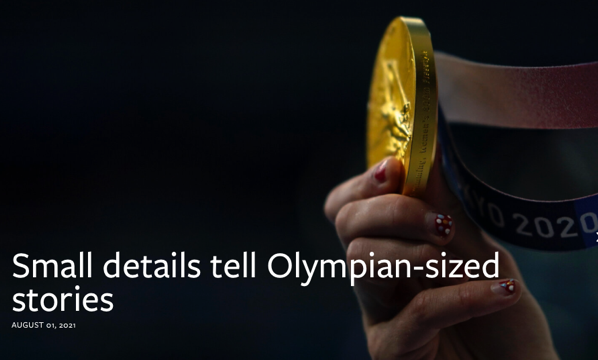 Great gallery of images from the Associated Press looking at the details that make up the Olympic competition.
It is always the little things that separate out the good from the great, how would you apply this to your own work? Does it manifest itself in your compositions, the way you handle edged and corners? Does it show up in your workflow, the way you name and archive your raw materials? How about in your preparations, in the way you consistently check and pack your kits?
Scroll down to Gregory Bull's image of Sunisa Lee – look at how the Olympic rings cascade on to her index and ring fingers. That is so elegant, so intentional.