Small Town Wyoming, A Century Ago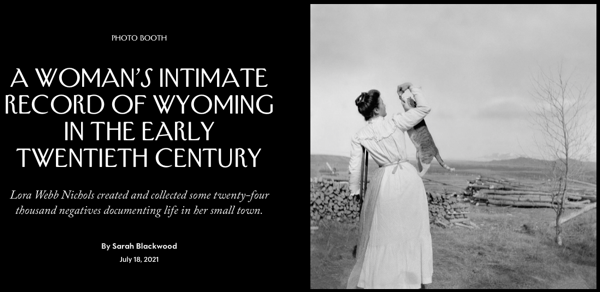 Sarah Blackwood has a great piece up at The New Yorker looking at a trove of work done by Lora Webb Nichols a century ago.
Anyone with an interest in portraiture or documentary work (done on a hyper local scale) needs to take a look. Beautiful compositions help us see what life was like in a copper mining town.
(Thanks to Bita Honarvar for the link.)