Over on the New York Times' Lens blog, they've profiled a Russian photographer I've never heard of … but want to know a lot more about.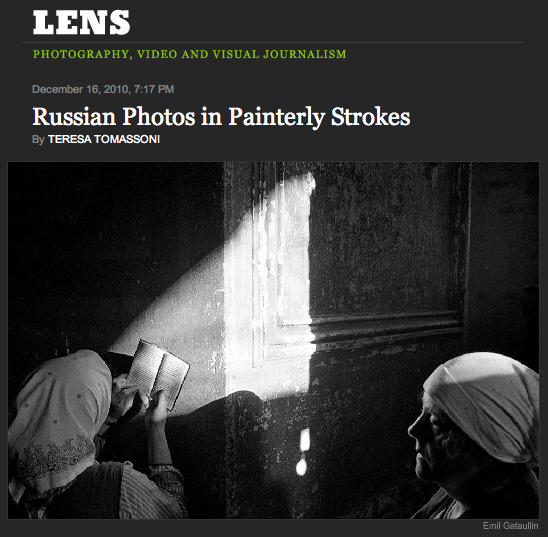 According to the story, Emil Getaullin began painting as a child and when he inherited his first camera as a teenager he took that painter's aesthetic into the country with him. Love this quote from him:
I came to love photography for the very reason that it isn't like painting. There are things in photography that are inaccessible for painting: actuality, importance of chance, possibility to stop a moment.
Still, going through the gallery of his images, that painterly sense of composition combined with subtle moments is eerily reminiscent of the work of Henry Cartier-Bresson–built on chance, light, moment and connection. I could stare at the last photo in the gallery for days, I really could. (More of his work is available online, as well.)
If you read through the comments, the Getaullin answers some reader questions about what he shoots with … not that I care, really. I need to go shoot something now …