Mar 11, '17 1:38 PM
This is an important read from Anastasia Taylor-Lind – it's a question I wrestle with often. My program is 85% women, yet the industry is almost the opposite of that. Finding ways to support everyone, to ensure that everyone's voice has a chance to be seen … that's what I spend a lot of time trying to figure out.
Mar 6, '17 10:04 AM
It's been a while, but here we go again … my local publication, the Athens Banner-Herald, had a nice piece looking at our local YMCA. It's 160 years old and, according to the story, was the third YMCA opened in the country – that's a pretty cool fact.
They have a gallery of images from to go with the story – some historical photos, a current one of the building. A nice package overall.
And then I get to the last photo in the gallery …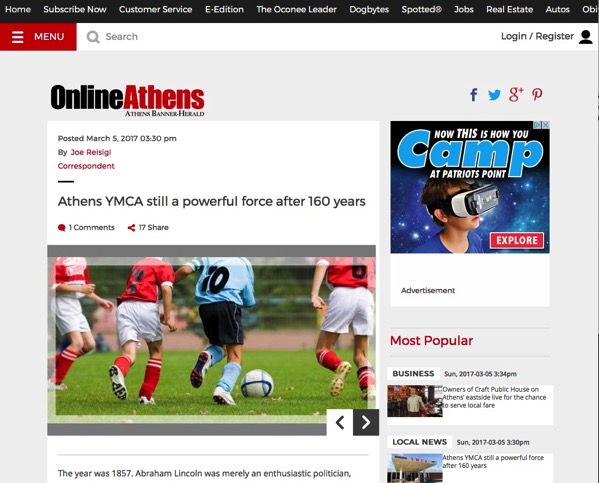 … and it seems odd. Why is there a fade bar around it? Why no faces? Why no logos?
Why? Because it's a stock photo, that's why. It appears on other YMCA web sites, it appears on PlaySportsTV and it appears on the Starkville Soccer Association site, too.
In fact, a reverse image search has the same image appearing on dozens of web sites.
Why? It's a stock photo. A generic image associated with no story. It doesn't belong on a news web site.
This is the consequence of not having photo editors.
Mar 3, '17 10:39 AM
Many years ago, I sold cameras. I worked in a catalog showroom, running the photo area for a while. I worked in a one-hour photo lab for a while and did time behind the counter at one of the major retailers in Washington, D.C.
Every one of those businesses is gone now.


The shops I frequented in Boston, places where I built relationships and spent tens of thousands of dollars … all gone.
Here in Athens I can't look at anything beyond the most basic kit cameras in person, there's no one that sells anything I'm interested in.
And now, Showcase Photo & Video, the last holdout in Atlanta, is gone, too. Phil Mistry has the story at PetaPixel – it's a long read, but it's worth it.
So what closed so many photo counters? There's no one thing – the move to digital, manufacturers cutting margins, internet superstores and states not being able to figure out sales tax laws are all culpable.
I ran my photo business for years, I needed to get the best price I could. That's what being in business is all about – lower costs mean higher profits. I never showroomed – I never walked into a brick and mortar shop, asked questions, played with the gear then went home and ordered online for a better price.
But I have ordered online and now, well, I have no more options.
It's important for us as both photographers and journalists to understand this story.
(Thanks to Michael Schwarz for the link.)
Mar 2, '17 4:04 PM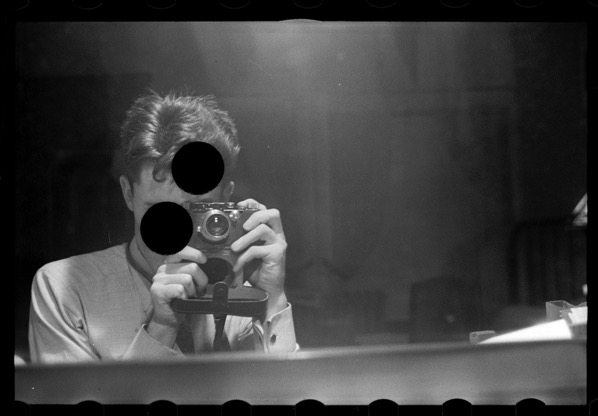 As a general rule, I'm a big fan of the work Roy Stryker and the Farm Security Administration did during the Great Depression. I'll be the first to say it IS NOT journalism, but as a documentary record of where we were as a country, it's tough to beat.
But Mr. Stryker, for all his visionary tendencies, had a bad habit of destroying negatives he did not think were worthy of publishing – by punching a hole in them. Still, they were preserved because they belonged to the American people.
Feb 22, '17 12:54 PM
This is just awesome:
Every front page of The New York Times – watch the way it changes over time put together by Josh Begley.
(Thanks to DL Cade at PetaPixel for the link.)
Feb 22, '17 12:42 PM
One of the things I love about our program here at the University of Georgia's Henry W. Grady College of Journalism and Mass Communication is the sense of community that each cohort creates. And it is something they create – I can't make them like each other, they just do.
It's something that I felt at various points in my career, as well. Working in Virginia in the early 1990s, I met Scott Bryant and Adam Traum and we've remained friends ever since. As a stringer for the Associated Press, I fell in with the likes of Susan Walsh and C.J. Gunther, people who guided me, coached me and occasionally cajoled me into being a better journalist. As a teacher now, I still have that community, both here in the building and scattered across the country, from Massachusetts to Wisconsin, Michigan to Florida (via West Virginia).
Having peers you can relate to, who can listen and offer ideas, or even just commiserate is critical. The emotional toll of the work visual journalists do is enormous, you need to find support.
It's also one of the things that is disappearing from the realm of visual journalism. No longer do we stand in dark rooms, under the glow of a safelight, and grumble about deadlines. No longer do we pull laser prints off a stack and sort through them, searching for our own and wondering how a colleague did that.
Online communities are not the same to me, they don't give us that physical, tactile and human sense of community. At least, they don't for me – I need to see my teaching friends, to see their smile as they tell me I'm an idiot.
Grant Scott has a post up lamenting the same issues, about how it's a hard time to make it and that you need to find your tribe to support you. I love ideas like photo nights and weekend gatherings. A friend and I are tossing around the idea of hopping in a car and driving to nowhere for a week of semi-random storytelling.
How will you find your tribe?
Feb 18, '17 12:40 PM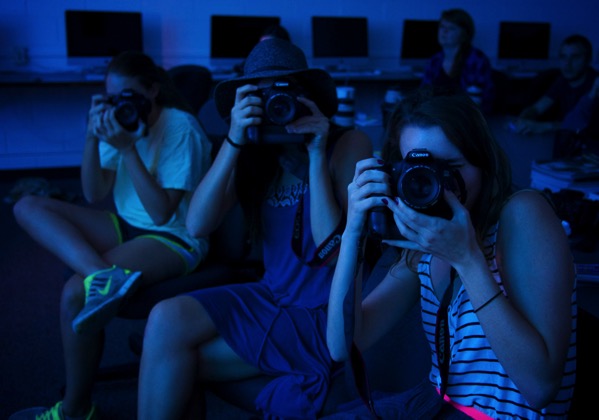 Two interviews that James Estrin did this week at The New York Times Lens blog have had me pondering the future of photojournalism.
Up first was an interview with Donald Winslow, the editor emeritus of the National Press Photographers Association's News Photographer magazine and a long-time supporter of photojournalism.
A few days later, Leslye Davis, a staffer at the Times, stopped in to talk with Estrin about her views and they were almost the polar opposite.
I've known Mr. Winslow for a long time and have had many wonderful discussions with him – his encyclopedic knowledge of our craft's history and the characters within it is unmatched, his passion and commitment unquestionable.
But Leslye Davis is my new hero:
Before pens and paper were accessible people were carving their ideas into stone tablets. I bet when pen and paper came along the writers were skulking around grumpy like, "now everybody thinks they're a writer."
I was part of that golden age, at least the very end of it. It was thrilling and important, helping my communities better understand themselves.
It was also staggeringly limiting – sometimes you needed to hear someone's voice to understand, sometimes you needed to see how someone moved within their realm to understand. We can do that now.
For many years, we took the easy route, covering the obvious events for our daily deadlines. Every now and then, we'd get to do the deep dive story and really be a full fledged Storyteller.
Today, social media feeds fill the need of the instantaneous this-is-happening void. We, who are devoted to the craft, can now focus on the Why, not just the What, the How that explains the Where and the When. We get to deal with the Who as a complete portrait, not just a two-dimensional series of inked dots.
The golden age of photojournalism, limited to and by those who had access to the gold, has passed. In its place we get to build an organic, comprehensive and democratically necessary era of visual storytelling.
And that phrasing is specific – we need to Build this. There are many challenges, but isn't that what photojournalist deal with everyday?
Feb 3, '17 9:22 PM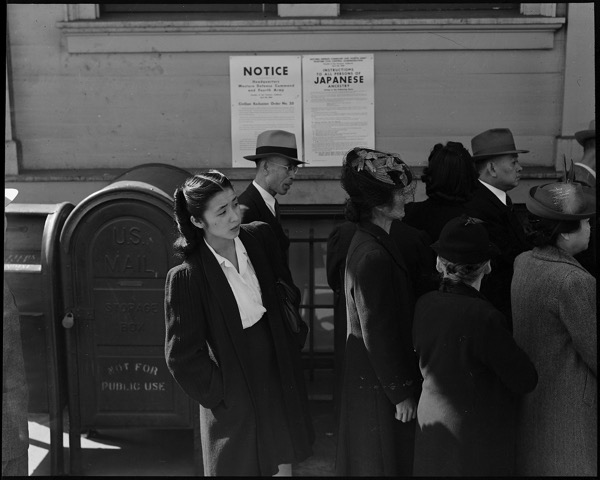 In 1942, Dorothea Lange was hired to document the collection and internment of Japanese-Americans. The images she made, owned by the government, were considered not suitable for publication and impounded, lost in the National Archives until 2006.
Now, Anchor Editions has collected a bunch of them together, some of which you can order prints of for your own wall.
Whether you buy a print for your wall or not is irrelevant, look at the story being told her. Powerful images.