Take a Minute, Tell the Complete Story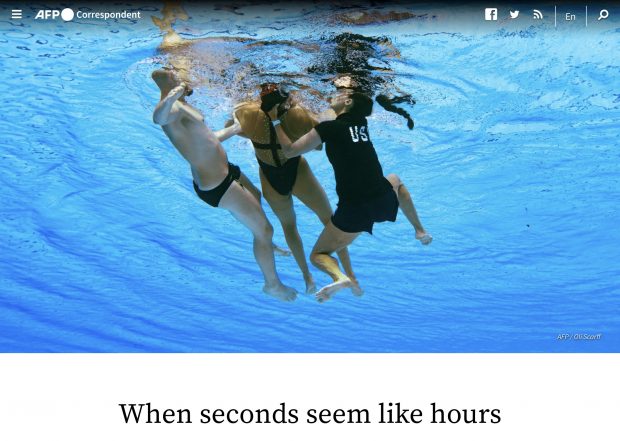 It's the most dramatic set of photographs from the world of sports this year – a swimmer, unconscious, at the bottom of a pool as a coach races in to save her. AFP's Oli Scarff tells the story of how the image was made.
We talk often of the impacts our images will make in those we photograph, especially when dealing with images of tragedy and trauma. The decision to make a photograph does not compel one to publish that photograph, though – they are distinct acts. Scarff waited for more information before transmitting the package so he had a complete story – that is the way journalism should work.
Anita Alvarez's response to seeing the images is telling:
Alvarez too was shocked when she first saw the photos. But now the 25-year-old swimmer, who was back at the pool to support her team-mates two days later, thinks "they are beautiful in a way".
"To see me down there in the water, so peaceful, so quiet, and to see Andrea coming down with her arm outstretched trying to reach me, like a superhero," she told Spanish daily El Pais.