Nikon Introduces the D800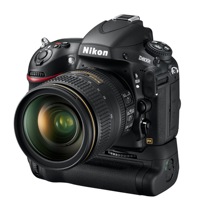 The rumor mill had been buzzing for a while, but it's official – Nikon has announced it's latest full frame camera, the D800 and the D800E.
All you gear heads can start drooling now and telling each other that this camera is either:
The One True Camera, Greater Than All Others and that without it no photographer can call themselves a professional.

OR
Only a 36.3 MP FX CMOS chip? That's it? I'm totally waiting for the D900 which will be a full 50 MP FX hydrogen-cooled CMOSS chip with extended green density pixels.
More info on the British Journal of Photography and Engadget.