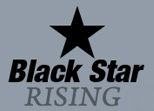 Over at Black Star Rising, John Harrington took a look at some Labor Department data and then launched into a rant about photo programs that don't teach business practices.
I use rant specifically – because, honestly, I wish he had gone a lot further than he did. It should be part of the accreditation process for all programs, I think. I have some in mine, but nowhere near enough.
So, what should be in a business program? A stand alone course or should better business practices be injected into all aspects of the program?