Jazz Legends by a Jazz Legend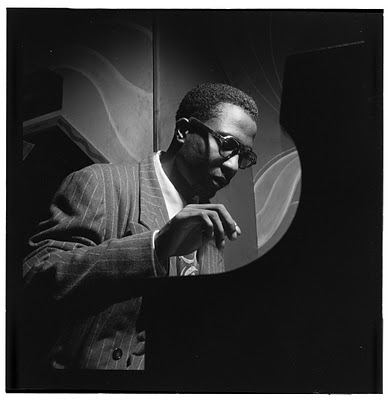 In a remarkable feet, photographer William P. Gottlieb left his archive of photographs of jazz musicians to the public – upon his death i 2006, his work was released into the public domain.
It's a wonderful set of images, images that ooze access and style in places, the rawness of the off-stage performers life in other places. The light moves from evocative to harsh, the compositions from artful to record shots. The web site Photography News has a collection of the images up now, with some extensive caption information that adds a little color to the monochromatic images.
Makes me wonder who is documenting the Athens music scene today …
(Thanks to Greg Mironchuk for the lede.)