Mar 12, '17 11:16 AM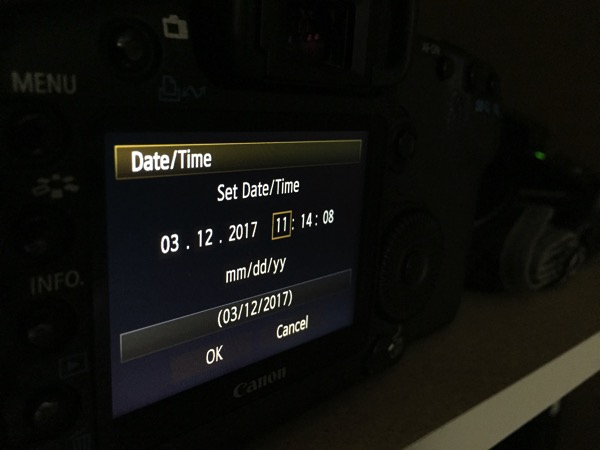 Now that you've finished going through the Sunday papers, haul out your cameras and get those time stamps updated.
Mar 3, '17 10:39 AM
Many years ago, I sold cameras. I worked in a catalog showroom, running the photo area for a while. I worked in a one-hour photo lab for a while and did time behind the counter at one of the major retailers in Washington, D.C.
Every one of those businesses is gone now.


The shops I frequented in Boston, places where I built relationships and spent tens of thousands of dollars … all gone.
Here in Athens I can't look at anything beyond the most basic kit cameras in person, there's no one that sells anything I'm interested in.
And now, Showcase Photo & Video, the last holdout in Atlanta, is gone, too. Phil Mistry has the story at PetaPixel – it's a long read, but it's worth it.
So what closed so many photo counters? There's no one thing – the move to digital, manufacturers cutting margins, internet superstores and states not being able to figure out sales tax laws are all culpable.
I ran my photo business for years, I needed to get the best price I could. That's what being in business is all about – lower costs mean higher profits. I never showroomed – I never walked into a brick and mortar shop, asked questions, played with the gear then went home and ordered online for a better price.
But I have ordered online and now, well, I have no more options.
It's important for us as both photographers and journalists to understand this story.
(Thanks to Michael Schwarz for the link.)
Feb 22, '17 12:54 PM
This is just awesome:
Every front page of The New York Times – watch the way it changes over time put together by Josh Begley.
(Thanks to DL Cade at PetaPixel for the link.)
Sep 21, '16 3:57 PM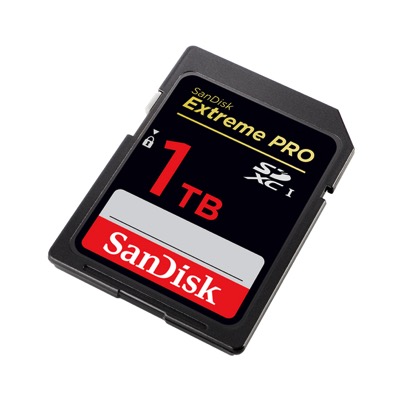 Yes, you read that headline right – SanDisk unveiled a prototype of a 1 TB – terabyte SDXC card at Photokina this week.
That's … so frightening to me. To have so much data in one tiny card, it gives me palpitations just thinking about the risk of losing it.
Aug 24, '16 10:09 AM
This is a look into how Getty Images handled images at the Olympics. I suspect it's a little different than how we will handle them at the Paralympics … we won't have the robotic cameras. And a few other things they have.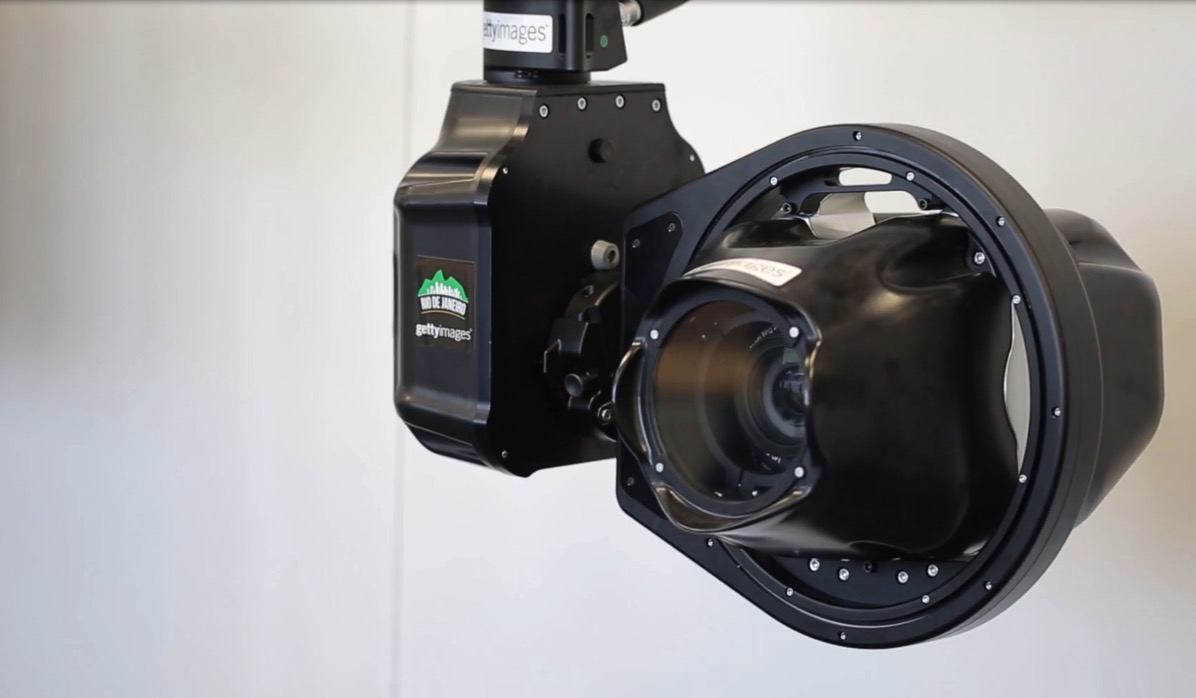 Aug 23, '16 8:38 AM
It seems that I am on a multi-year rant about my local news organization. I pay my subscription, I read it every day online, spend time with the delivered Sunday edition and I truly appreciate that they are severely understaffed. That the depth of their coverage has suffered is sad and I do not find fault with the individual journalists – photojournalists, reporters and editors – for the stories they miss. That's economics, that's the result of poor judgement on the part of past managers.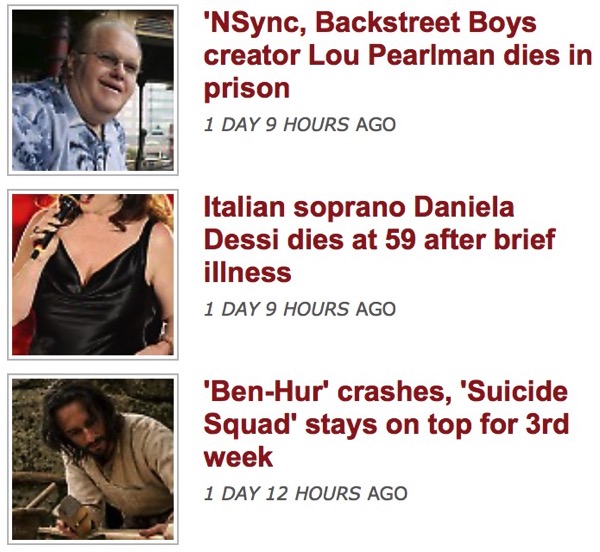 What I do take issue with is the sloppiness of the editing, the lack of awareness of what they have published and their seeming inability to improve what they have through simple adjustments.
Like, perhaps, looking at the front page and seeing that an obituary story, that has now been on the front of their web site for more than a day, features a teaser photo of the woman's chest. Not her face, as in the adjacent stories of men, but of her cleavage.
(And, for those who know me, yeah, it's come to me talking about cleavage on this site. That's how frustrating this is.)

I get that this is a wire service feed, that it is automated at some level. And, as with most other issues I have with the Athens Banner-Herald, I do not suspect any level of malice here.
In my classes, we talk about ethical transgressions of commission and omission. The former is an active attempt to deceive, think Jason Blair or Allan Dietrich. For whatever reason, they made a choice to lie because they did not care about their audience.
Transgressions of omission are, I suspect, much more common and more insidious. They come from failed processes, they come from a lack of awareness, they come from a lack of training. In the end, though, they again symbolize a lack of care.
Newsrooms are limited in their resources and need to make decisions about what to cover and what to publish. Part of that decision making process needs to ensure that what they do publish is both accurate and fair, that they have the resources to execute that coverage properly.
If you don't have someone to monitor automated feeds, to at least check in once a few hours, then you need to decide if the risk of something going wrong is worth it. And here, my local news publication failed us.
Again.
UPDATE: After 34 hours, someone finally fixed the image. No note, no comment, just fixed it. Here's what she looks like: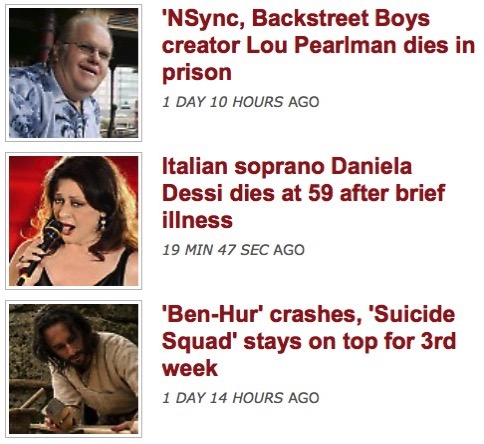 Apr 13, '16 9:15 AM
It's an interesting question, whether Henri Cariter-Bresson would convert from his Leica to a smartphone were he alive and working today. William Dalrymple believe he would have and, as much as I adore the craft of photography … I guess I agree HCB would be wielding an iPhone 6s. But definitely not a 6s Plus, that would be too big.
I do make images with my phone, but it still doesn't give me the level of control and separation I want. It's all about the sensor size – and not for the pixel count, but the focal length equivalents.
Apr 8, '16 2:32 PM
Om Malik has a wonderful piece up at the New Yorker, triggered by Google's announcement it is making the Nik Collection of software tools free.
This idea that we are photographing everything, never seeing anything and, perhaps worse, not remembering anything is troubling to me. I have a very large collection of family photos, somewhere in excess of 20,000 images, made by myself, my father and my grandfather. And that may seem like a massive amount of images, but it dates back more than 60 years. Each one of those images is a trigger for actual memories – they bring back the emotions of the moment for those who were there. (Or, for me on the older ones, the emotions of having heard the stories behind them.)
My grandfather and I shared a concern for describing the images individually, he in notebooks and me with captions embedded in the files. My father, as methodical a man as ever wandered this earth, not so much … there are images that I don't understand because the one who was there has been gone for nearly 30 years.
Now, you can accuse me of having this same insatiable desire to make images as I'm some 1,600 days into a photo-a-day project myself. But I'm not photographing everything, and I'm certainly not posting everything. To me, it's a visual journal – but one that hits the highlights of a day, not every moment of it.
Apr 5, '16 10:24 AM
There's been a bit of a storm brewing over a New York Times piece by Teju Cole about the work of Steve McCurry, one of the legendary National Geographic photojournalists.
I … don't agree with his assessment but don't feel qualified to take it on. Allen Murabayashi from PhotoShelter, though, has completely encapsulated my thoughts on the matter.
Having an obvious subject with tack sharp focus and proper exposure doesn't mean a photo is devoid of layers of interest and interpretation.
Murabayashi's sentiment aligns with my own here – the current fad of making low quality images to impart a gritty "realness" to them is ridiculous. We have spent nearly 200 years improving the quality of cameras through better lenses, better film stocks and now better sensors – why on earth do we apply "lo-fi" filters and strip out detail, accuracy and comprehension?
My student have heard this rant before – let the content of the image move your audience, don't screw with their emotions with technique.