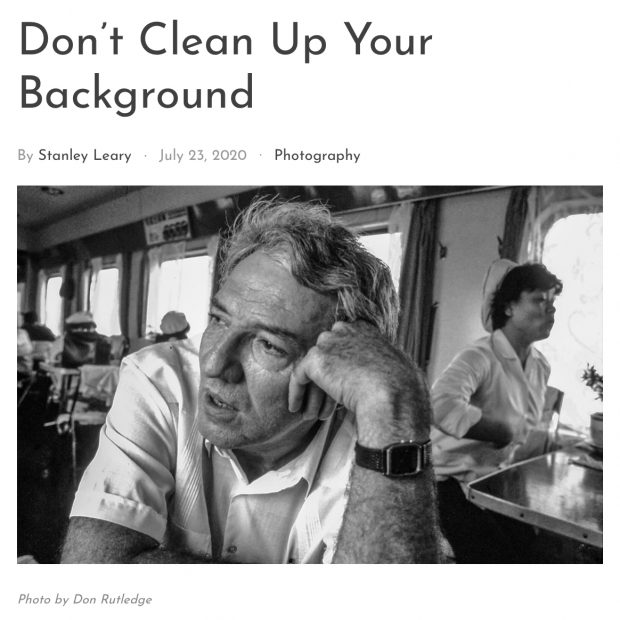 My mentor and friend David Sutherland delivered the same message to first-year photography students at Syracuse University for four decades:
Fill your frame. Control your backgrounds. Wait for moments.
I still teach this mantra today (though I add a fourth: Care).
My friend Stanley Leary has written about his mentor and friend, Don Rutledge, and the way he used backgrounds to layer more information into his images. A deeper exploration and explanation of how building images carefully can deepen your audience's understanding.