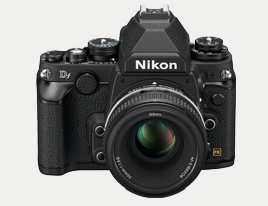 Nikon introduced their newest DSLR today, the Df – a camera that harkens back to their earlier, now-classic design language.
This looks pretty sweet – a compact-ish full frame camera that strips out a lot of the bells and whistles, allowing you to concentrate on the image. I would have to assume that it's primary goal is to not be a lust-inducing camera … but I'm kind of lusting after it now.
Adorama has some videos up with comments from early testers, the Joe McNally video is well worth a few minutes of your time.