White House Internship Deadlines Coming Up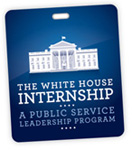 The internship application deadline for the White House's fall 2013 session is coming up very quickly – Jan. 28, to be precise. While these are unpaid internships, it's a tremendous opportunity to see what happens behind the scenes and network with a lot of very high-level people.
Were I young again, I would totally go for this. Regardless of your political beliefs, the chance to be inside the most powerful building in the world is one not to avoid.