Nothing Lasts Forever, Except for What You Make
Here's a weird pairing of readings for your lunch hour …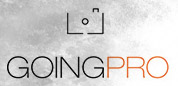 Scott Bourne over at Going Pro is talking about changes, things disappearing and what will last forever. Which, according to him, is not your business but what it produces. There's some comfort in that.
And once you've pondered that, take a run through Jonathan Blaustein's tale of his visit to the Library of Congress on A Photo Editor. This line alone made me want to go work there:
The ladies explained that their goal, as curators, is to identify pressing political and social issues within American culture, almost like cultural anthropologists, and then to collect artwork that reflects those issues. I'm not sure any other curatorial team has the same mandate.
Or at least get some work in there. How cool would that be?