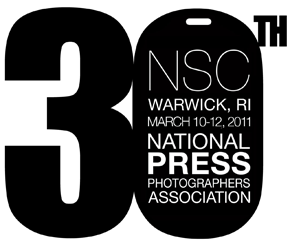 The National Press Photographers Association's Northern Short Course was the first seminar I ever went to. I remember piling into my car (the most fuel efficient one amongst my friends) and five of us hauled on down to somewhere on Long Island … or New Jersey … maybe it was Philadelphia? I don't recall …
It was a stunning experience for me, really opened up my eyes to what even some small-town kid with a camera could do. I met smart people, passionate people, committed people. And, to be honest, a few that should have been committed … regardless, I learned a ton.
This March marks the 30th Anniversary Northern Short Course, being held March 10-12 in Warwick, R.I. Registration has been open for a while, but you should get yourself on over there and throw your name in the hat. Just take a look at the speakers they have lined up.
And, if you look closely enough, you'll see me on those lists for Thursday, talking about teaching visual journalism now. Come show a little support for an old kid with a camera, will ya?.