Changes in the NPPA's Best of Photojournalism Judging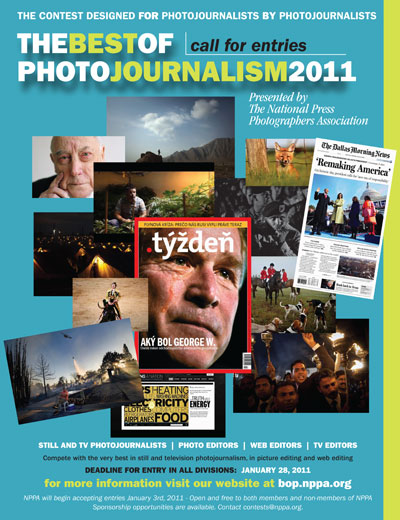 This has been making the photo rounds … the National Press Photographers Association has announced a change in the way judging will be handled for some categories of this year's Best of Photojournalism competition.
I've read the post a few times and, well … I'm still unclear of what they're doing. It sounds like the judges will review images remotely, narrowing down the field of entries before the final judging. But it also sort of sounds like maybe only one person will look at some images? Hopefully this gets clarified soon.
UPDATE: More info from Steve Myers at the Poynter Institute, but there are still some questions.
Also, be aware the deadline entry is coming up quick – Friday, January 28.