One More for the Holiday Wish List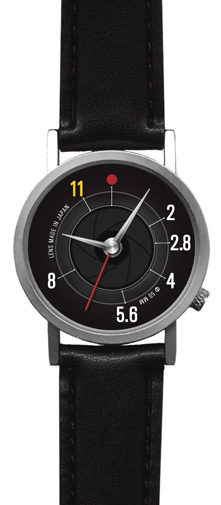 Photo District News' email blast had a link to an "Objects of Desire: F-Stop Watch." So I had to click on through … wantWANTwant.
Definitely do not need.
Just want.
Totally useless, I know.
Just want.
No one would get it.
Just want it.
Probably break in a week or two.
Still want it.