Writing Coupons Instead of Clipping Them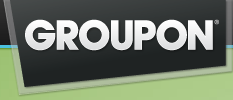 There are a lot of folks who claim a journalism degree isn't worth much (except maybe being a second-tier candidate for a job in the food industry), but there is one booming company that is looking for writers en masse–Groupon.com, the online coupon company.
According to an article in The Atlantic, they're hiring dozens of writers to crank out six to ten pieces a day in their slightly snarky style for all kinds of deals all around the country. Interested? Head over to Groupon's job listings and scroll down for the Writing and Editing section. There are some design/visual listings there, too, so this isn't completely off-topic for here.