Apr 18, '12 9:12 AM
If I had eight weeks, I would totally do this … the Transom Story Workshop is a two month long radio storytelling workshop in Woods Hole, Mass. I met Rob Rosenthal, the lead teacher for this, at the NPPA's Northern Short Course and would love to spend more time learning from him – he's one of those guys who understands storytelling well enough to teach others to understand it, too. Not everyone can do that.
From the FAQ:
Why should I consider the Transom Story Workshop?

Seven reasons, just for starters:

1. Lots and lots of individual attention from Rob (the instructor), a teaching assistant, and the Transom staff.
2. A small class size of nine – no more.
3. You'll develop some serious audio storytelling chops in just eight weeks.
4. Fascinating guests will visit during the session.
5. We have a direct connection to WCAI, the award-winning Cape and Islands public radio station where your work may be broadcast.
6. You'll leave the Workshop with a portfolio of pieces.
7. Cape Cod.
Application deadline is June 1, the workshop runs from October 1 through November 30.
Oct 5, '11 9:10 AM

NPR's Zoe Chace has a story this morning on the protesters who are taking part in the Occupy Wall Street movement. It's an inside look at how they communicate, how they make decisions – and it flows so nicely, really seamless editing on this piece. Worth a listen.
Apr 4, '11 4:21 PM

Over on Mediashift, Neal Augenstein has a write-up of his year working with just an iPhone. He's a reporter for WTOP in Washington, D.C., and has been recording all of his audio on it, as well as editing it, for broadcast.
He's listed the software and workflows for how he handles photos, video and live broadcasts, too – good info to tuck away.
His final assessment after a year? He's at 92% of the quality he was with the full size gear he used to haul around. No word on whether his listeners have noticed.
Nov 11, '10 10:58 AM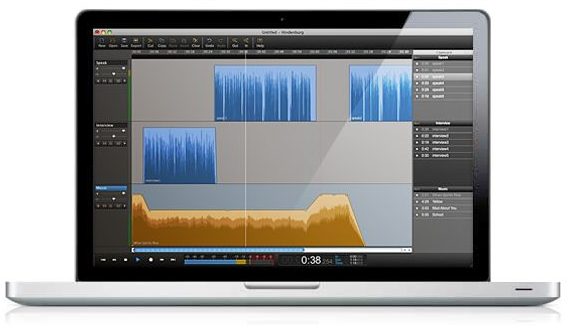 Mindy McAdams, the Flash Goddess, had a tweet up about this Transom review of the Hindenburg audio editor. May be worth looking at as an alternative to Audacity, our standard tool here.
Anyone played with it? Thoughts? Comments? Someone going to try it?
Nov 23, '09 10:54 AM
Continuing with the conversations we had during our March photojournalism workshop, this one on "backpack journalism," also known as "mojos" for mobile journalists. Most refer to it as "one man bands." We hear from Walt Stricklin, Director of Photography at the Birmingham News, Jon Samuels, staff photojournlaist at WXIA in Atlanta, John Curry, Visuals Director at the Augusta Chronicle, Minla Shields, the former Senior Editor for Planning at the Atlanta Journal-Constitution and joining in later, Dave Labelle, author and former photojournalism professor.
[audio:090306_backpack.mp3]
(37:29)