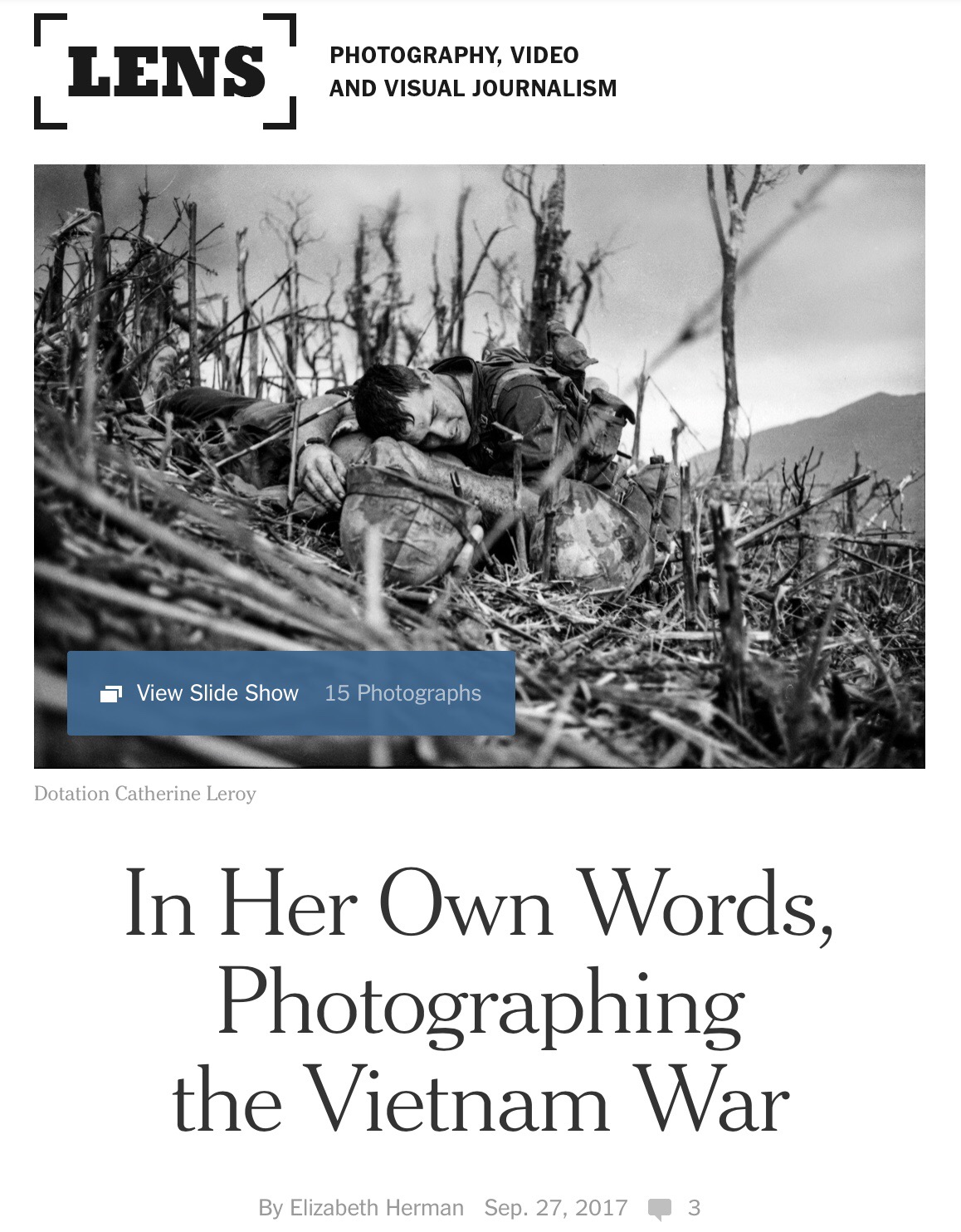 There were not a lot of women combat photographers in Vietnam (or most other conflicts), one of the best was Catherine Leroy and Elizabeth Herman has part of her story up at The New York Times' Lens blog.
Many consider Ms. Leroy as the most daring of all photographers in Vietnam, and she most likely spent the most time in combat because she needed the money. Being broke meant traveling with soldiers, sharing rations and sleeping in the countryside.
Her's is an amazing story, worth the time.