It's been a while, but here we go again … my local publication, the Athens Banner-Herald, had a nice piece looking at our local YMCA. It's 160 years old and, according to the story, was the third YMCA opened in the country – that's a pretty cool fact.
They have a gallery of images from to go with the story – some historical photos, a current one of the building. A nice package overall.
And then I get to the last photo in the gallery …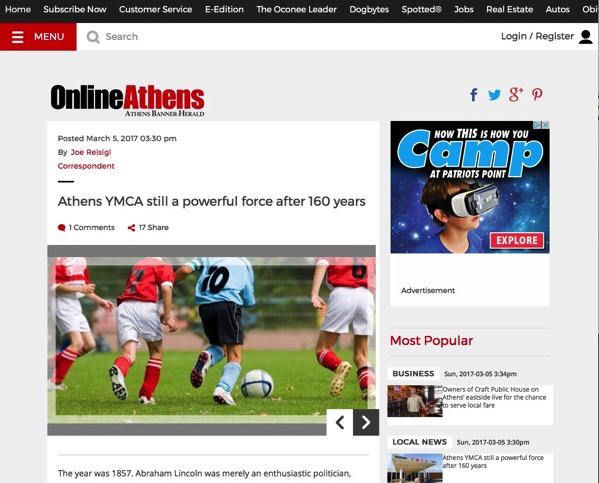 … and it seems odd. Why is there a fade bar around it? Why no faces? Why no logos?
Why? Because it's a stock photo, that's why. It appears on other YMCA web sites, it appears on PlaySportsTV and it appears on the Starkville Soccer Association site, too.
In fact, a reverse image search has the same image appearing on dozens of web sites.
Why? It's a stock photo. A generic image associated with no story. It doesn't belong on a news web site.
This is the consequence of not having photo editors.