Photo Editors Please, or At Least Visual Awareness (Updated)
It seems that I am on a multi-year rant about my local news organization. I pay my subscription, I read it every day online, spend time with the delivered Sunday edition and I truly appreciate that they are severely understaffed. That the depth of their coverage has suffered is sad and I do not find fault with the individual journalists – photojournalists, reporters and editors – for the stories they miss. That's economics, that's the result of poor judgement on the part of past managers.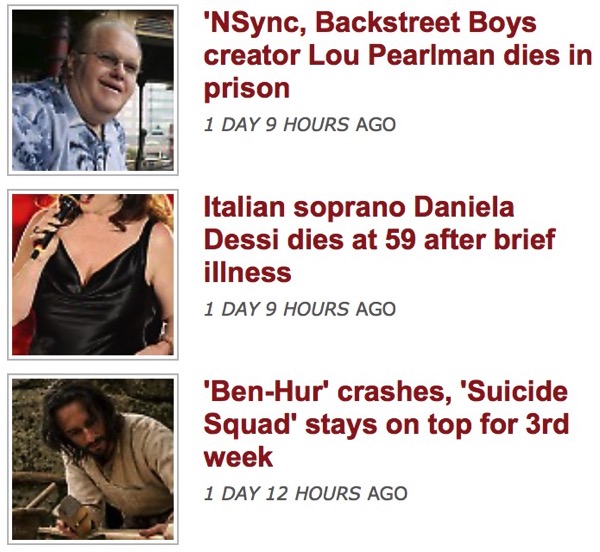 What I do take issue with is the sloppiness of the editing, the lack of awareness of what they have published and their seeming inability to improve what they have through simple adjustments.
Like, perhaps, looking at the front page and seeing that an obituary story, that has now been on the front of their web site for more than a day, features a teaser photo of the woman's chest. Not her face, as in the adjacent stories of men, but of her cleavage.
(And, for those who know me, yeah, it's come to me talking about cleavage on this site. That's how frustrating this is.)

I get that this is a wire service feed, that it is automated at some level. And, as with most other issues I have with the Athens Banner-Herald, I do not suspect any level of malice here.
In my classes, we talk about ethical transgressions of commission and omission. The former is an active attempt to deceive, think Jason Blair or Allan Dietrich. For whatever reason, they made a choice to lie because they did not care about their audience.
Transgressions of omission are, I suspect, much more common and more insidious. They come from failed processes, they come from a lack of awareness, they come from a lack of training. In the end, though, they again symbolize a lack of care.
Newsrooms are limited in their resources and need to make decisions about what to cover and what to publish. Part of that decision making process needs to ensure that what they do publish is both accurate and fair, that they have the resources to execute that coverage properly.
If you don't have someone to monitor automated feeds, to at least check in once a few hours, then you need to decide if the risk of something going wrong is worth it. And here, my local news publication failed us.
Again.
UPDATE: After 34 hours, someone finally fixed the image. No note, no comment, just fixed it. Here's what she looks like: