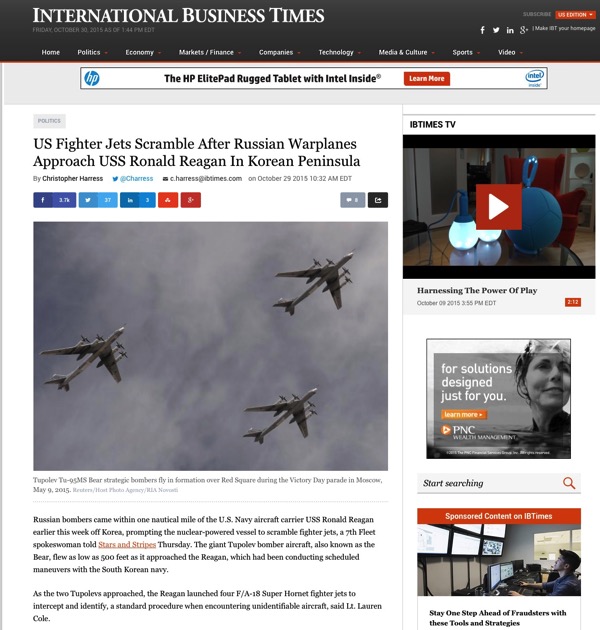 Here we go again … this time, it's the International Business Times using a stock photo of, ahem, three Russian bombers (referred to as "jets" in an earlier headline) on a story about TWO planes flying close to the USS Ronald Reagan in international waters.
Yes, it's the right type of plane. But we can count … worrisome that a business publication would do this. Did they disclose? Yes, the cutline says it's a May 2015 photo from the Moscow Victory Day parade, but if you're scanning the news, this is misleading.
If you don't have an actual photo, is it better to mislead than not have one at all?
(Thanks to Steve Lee for the lede.)