Photojournalism Ethics Study
Released yesterday by the University of Stirling, the World Press Photo Foundation and the University of Oxford's Reuters Institute for the Study of Journalism, a substantial report on ethics in photojournalism drawn from a world-wide sample.
I'm still digging through this as there is a lot of data, but I'd start with section 3.4 – that's the ethics debate and there are some concerns – and some comforts. At the top of page 40, in table 25, is this data: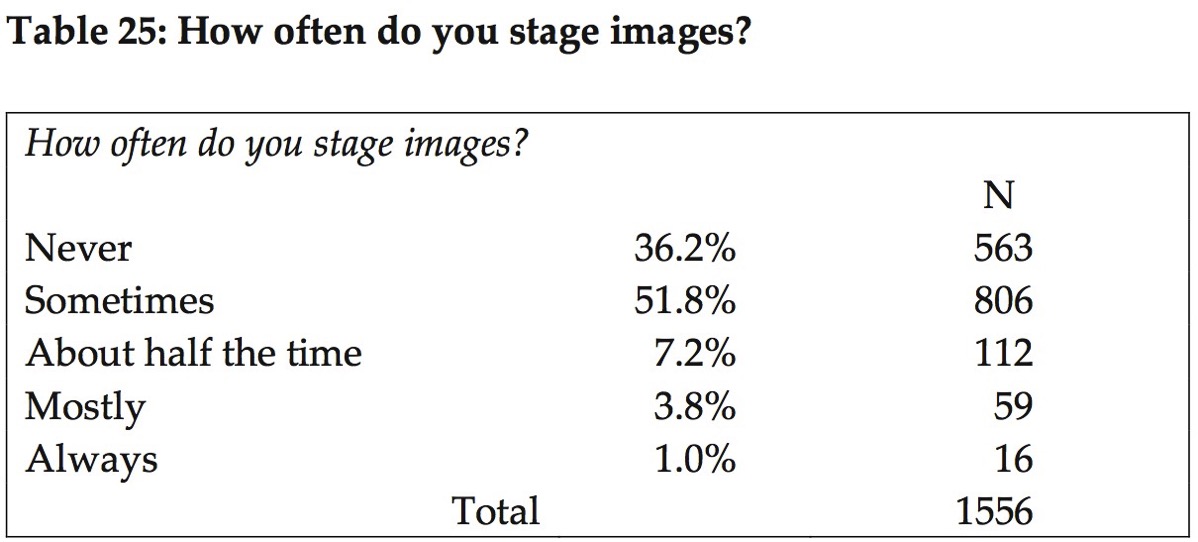 Let me add that up – nearly two-thirds of respondents said they stage images. That had me really stressed, I'm not going to lie.
The question, though, is, in a world-wide study, what are the cultural effects and assumptions? It's not answered directly in the staging question, but rolling down a few more paged we get to a breakdown of adherence to ethical guidelines broken out by regions: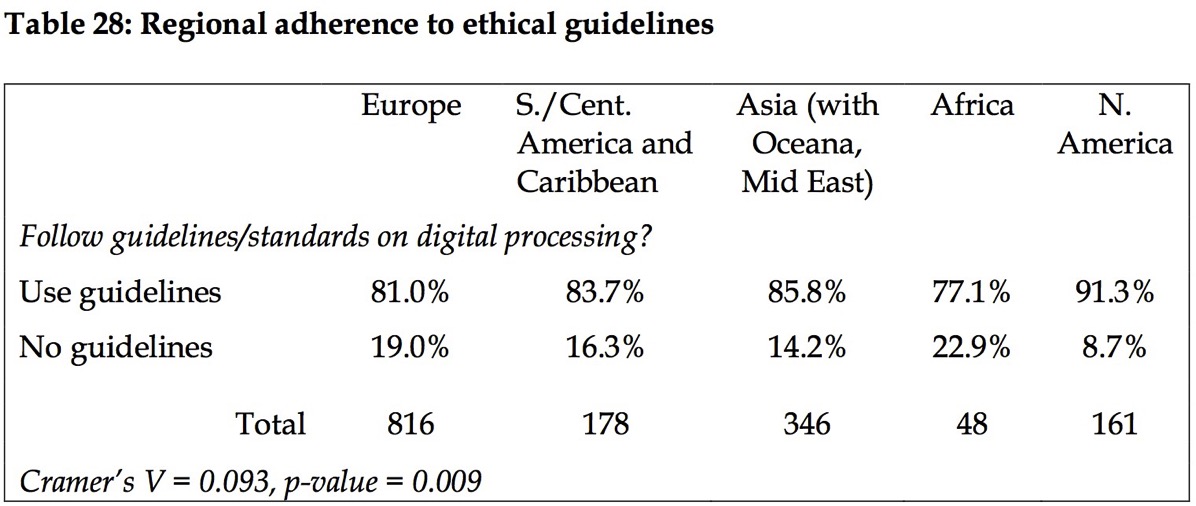 There's some comfort for North American journalists there, but there's still a gap in knowledge between those two tables.
METHODOLOGY
My colleague, Prof. Barry Hollander, is an expert on polling and surveys who loves to rant about SLOPs – self-selecting opinion polls. This, he says, doesn't fall into that category as the pool or respondents were somewhat controlled as they were drawn from entrants in the 2015 World Press Photo competition.
More to come on this …