POSTPONED – Management Seminar for Visual Editors
UPDATE: We have decided to postpone this event until the spring. More details as they develop.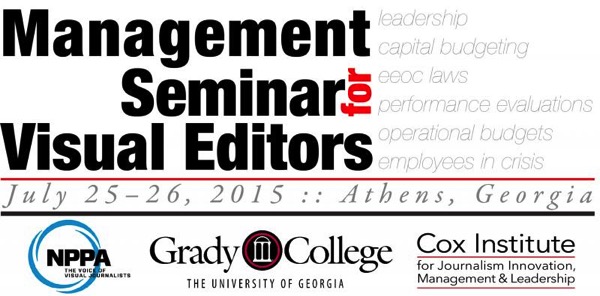 This is coming up quick: Grady College and the National Press Photographers Association are co-sponsoring a Management Seminar for Visual Editors here in Athens next week.
Get ten hours of training on leadership, hiring practices, budgeting and helping your employees through crises. This is cheap training – $50 for NPPA members – and you can come to Athens on Saturday morning, leave early Sunday afternoon.
We will be looking at registration numbers this evening to make sure we have enough people signed up – if you're a manager, new or old, or are thinking about it, get registered NOW.