Adobe Moving to Full Subscription Model
The news came out a few days ago that Adobe will not release a seventh iteration of its Creative Suite software, instead moving to a subscription model called Creative Cloud.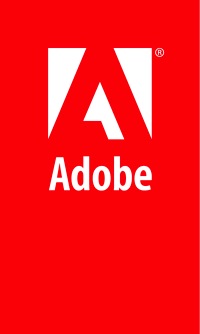 And then my email, Twitter, RSS and Facebook accounts all exploded with rage about how THOSE GREEDY BASTARDS DON'T UNDERSTAND I NEED TO PIRATE THEIR SOFTWARE SO I CAN DO MY OWN CREATIVE WORK AND HOPE IT ISN'T STOLEN, AS WELL!!
Or something like that.
Adobe has essential moved to a pay-as-you-go model – you want Photoshop for a month? That's $20. (Or thereabouts, there is some confusion on the costs of all this, but that seems to be the generally accepted number at the moment.)
As photojournalists, Photoshop – even in its massive overkillingness – is still the standard. If you bought a fully, appropriately licensed version of it (because, OF COURSE you would NEVER pirate it or claim to be a student) you'd pay about $625 for it.
Let's say you run it for two years before doing an upgrade, that puts you at $31.25 a month. Now, the upgrade is less at about $200. So, the next two years end up costing you $8.33 a month. Over four years, you've spent $18.17 a month to license (not own) Photoshop. And you may have skipped an upgrade.
Under the new plan, Photoshop is going to cost you … $20 a month. Or a small coffee every 30 days. And all those smart folks who in their businesses charge equipment rental fees to clients? You can now charge them for software rental, too. And mark it up.
So, to sum up: If you're starting out, you can shell out $625 for Photoshop CS6 right now and be locked in to it for however long you want to run it. Or, you can shell out $20 a month and get all the updates … and, for the next four years, your monthly cost will be about the same.
Can we stop freaking out now?