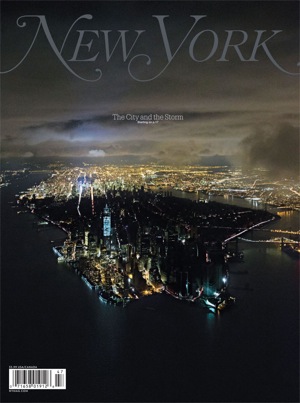 The cover of the latest New York magazine is pretty stunning. Over at the Poynter Institute, Caitlin Johnston has some background information on how Iwan Baan made the image.
But even better is the story at the magazine's web site, where Baan talks about how he had to find a rental car and a helicopter to make the image. There is also an extended gallery of other images from the shoot.
Dicey, but a nice frame none-the-less.