What's Journalism and What's Advertising?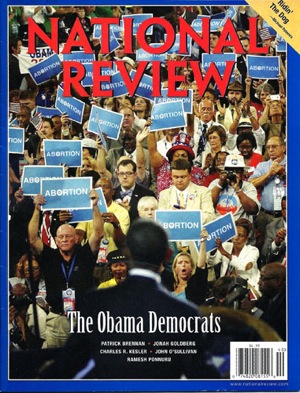 The National Press Photographers Association's Ethics Matters blog takes on the issue of the National Review altering an image from Reuters for their cover.
This isn't the first time this has come up, and it won't be the last, but I'm thinking I may want to have a talk with my Advertising faculty colleagues about this, see if the ad side feels the cover of a magazine is editorial or advertising. It's a difficult call, one we've talked about a lot on the editorial side – but I've never heard from an advertising person about this.
In this one case, I think it's over the line as the image was made as a news image and, therefore, should continue to be an accurate and truthful representation of the situation. There are, of course, images that are completely staged for cover shoots and that doesn't really bother me.