Life Interviews David Douglas Duncan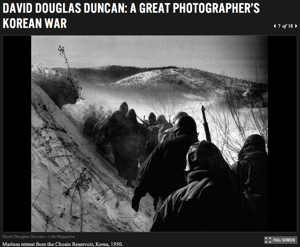 Many consider David Douglas Duncan's This Is War to be the ultimate complete book of combat photography (and I am one of them).
Over on Life.com, they have an interview with him about how this seminal collection of images from the Korean War came to be some sixty years ago. Well worth a read.