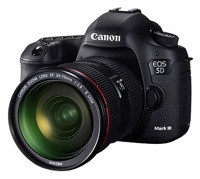 The web has been buzzing the last few days about the imminent release of Canon's 5D Mark III and it's now here. The specs are what everyone expected, I think – 22 MP chip, an ISO that tops out at 102,800 (!) (I know other cameras are hitting that, but still – !), 6 frames per second, etc. Dpreview.com has a good write-up if you want a hands on look at it.
But while everyone is going on and on and on about the camera, there was another announcement that has me more intrigued and hopeful – the Speedlite 600EX-RT strobe. Those of us who are in the Canon realm have been hoping, neé praying, for a new flash. Because the old ones, well … they don't really work.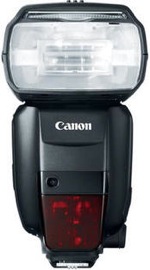 I have two questions about the new strobe. The first is will it be more consistent with its exposures. I can deal with inaccuracies (though I'd rather it be accurate), but the inconsistencies I've experienced with the last generation strobe is infuriating when running in the ETTL modes.
Second is whether Canon has accepted that photographers are smarter than flashes and if this strobe will allow the wireless controls to manipulate manual settings on remote flashes. That's something Nikon has had for a while, but if you wanted to use the remote system on Canon you had to use the ETTL modes. Which, as noted above, don't work.
I'll be putting in a call to my Canon guy real soon. I am hopeful that this strobe will equalize the Canon and Nikon systems again.
And I guess the new camera is nice, too.