Holiday Deal on a Pocket Camera
I try not to make this a shopping site (my wife does that, much better than I ever could), but sometimes a deal comes along that's too good not to pass along.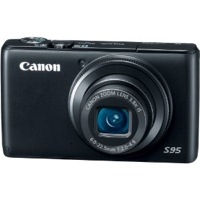 Most of us have out big honking DSLRs and maybe some sort of a pocket/compact camera. I've been thinking about getting one for a while, something that slots in below my Micro Four-Thirds Olympus, and the Canon S series has been high on my list. Right now, over on Amazon.com, they have the last generation S95 on a special for $230.
This camera has a great lens and will shoot in a raw format for more quality control. I am tempted … so tempted …