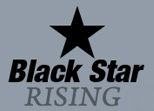 Over at Black Star Rising, Brandon Cotter has a good post up on some tips to make sure clients pay up.
The best, I agree, is to be paid up front, but that's almost impossible in most news situations. Stiff – enforced – late fees are useful, but there's a growing trend to offer discounts for early payments.
I also like the idea of using Square, particularly for corporate or PR clients. They are more likely to have a company issues credit card – why not just stick it on the card and be done with it?
Because we all know corporate America will pay their credit card bill long before they pay us …