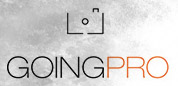 If you're on staff somewhere, you have an automatic YOU back-up. If you don't show up for work*, there's (hopefully) someone else who will take care of what you were supposed to do. But what if you're a freelancer?
Skip Cohen writes over at GoingPro about having a backup for yourself. We photojournalists carry back-up cameras, lenses, cards, hard drives, etc. But what if you crash? What if you fail? Then what will you do?
When I was freelancing full-time many years ago, if a client called me on something that I couldn't handle, I had a short list of back-ups – shooters who I trusted to both keep my client happy and keep my client my client, meaning they wouldn't try and poach them. It was a short list, and I didn't have to go to it often, but when I did, my client was happy. The quality of the work was as good as mine and my back-ups treated my client as if they were their own. And never once tried to make them their own.
Who's backing you up?
* Ed's note: I highly recommend you show up for work. Not showing up usually means you soon won't have a place to show up to. Just sayin'.