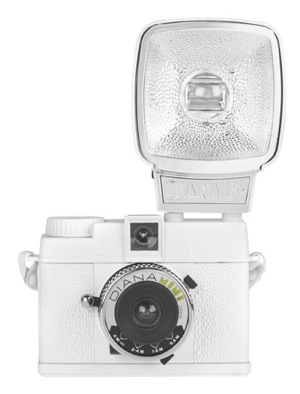 Photo District News is reporting that there will be a new version of the Diana Mini Flash – this one in all white.
The Diana is a very low tech film camera. Image quality is, well, horrific is you care at all about sharpness or color accuracy. Build quality will be questionable. Reliability? I wouldn't mention that word.
But people will snap these up and start snapping away, flooding Flickr with images that are, ahem, more genuine than the low tech look of Hipstamatic and Instagram galleries.
And here I am replacing the Olympus 17 mm F/2.8 lens on my E-P2 with a Panasonic 20 mm f/1.7 because the Oly glass wasn't sharp enough for me. I so don't belong in some of the photo realms …