Witness to Tragedy and Recovery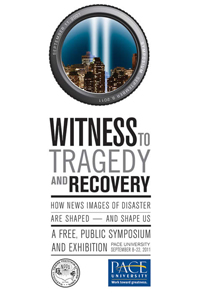 Todd Maisel, the National Press Photography Association's Region Two Director, is heading up a program at Pace University in September that's looking back at how photographers covered the September 11 attacks … and dealt with it afterwards.
If you're in the New York City area on September 8 and you care about photojournalism, you need to be there for this. The panel discussion is going to look at the effects and lessons of news coverage on both the media and the public. There's also an exhibition that will run through September 22.
Donald Winslow has a background story up on the NPPA's web site, as well.