Going to start this post with a quote from the end of what I'm going to link to:
"You don't drown by falling in the water, you drown by staying there!" Edwin Louis Cole
I've never heard that line before, but I really love it. Skip Cohen tossed it onto the end of his post over at Going Pro about staying relevant.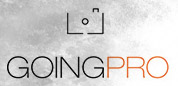 He talks about things you need to do to keep your business afloat, things to pay attention to so you better understand your clients. It's all great info, well worth the read.
But it is also a very telling statement on what's happened in our industry over the last 15 years. We didn't pay attention to where our readers were going and, for those so firmly rooted in the ink stained wretch era … well … they drowned.
Not everyone, but we came really close. There are an awful lot of journalism organizations out there that are treading water right now. They made it online, they've got some of their audience left, but they're completely hosed with their online advertising rates and their sustainability is questionable, at best. They're wet, they're tired and they may not have the energy to make it back to the shore.
So the lesson here? Know your market. Cohen talks about having three resumes ready to go for different clients. Printing a resume is so bloody easy now, why wouldn't you write a custom one for every potential client? It costs as much to send one to the laser printer as it does ten.
Don't drown.