What Your Email Says About You
According to a story on CNN.com, it says a lot. If you want to believe all the snarky things they have to say … which … well … I do. And I love that graphic, don't you?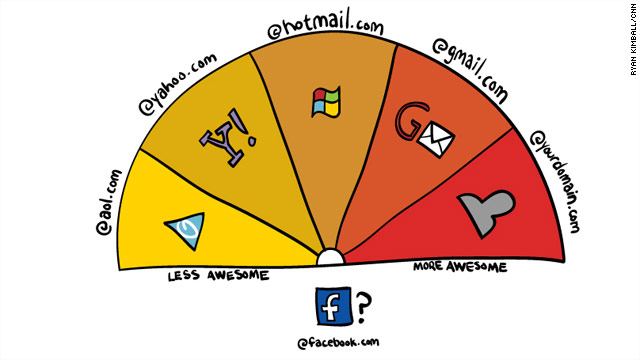 Some tips I share with my students … your university email account is the only official form of communication I have with you, make sure you're monitoring it in some way. Set it up to forward to your other email account if you like, but it's the only way I'm supposed to contact you. (No one has ever told me if telling you something in person, in class is an "official form of communication." I tend to assume it is, but if you prove me wrong, all classes will be delivered via email messages going forward.)
Get a professional email address. When you were 17 and filling out forms to go to college, I'm sure "luvbuny7@uga.edu" was very cute. When you send me email from that (or, worse, you send me an IM from a similarly named account) it really freaks me out. Don't do that to potential employers. A Gmail account is fine, but you should ask your parents why they didn't love you enough to register your name as a personal domain in the 1990s when you were young.
Set up a signature with other forms of contact info and something about who you are – major, college and university info is fine. I don't really care that you were captain of the JV rowing squad, 2002-2003.
And, lastly, when emailing someone you don't know, be formal. Don't start with, "Hey -" if I don't know who you are and, if I do know who you are, you better know that I was the SCCA Northeast Divisional RoadRally Champion for four consecutive years. And which four years it was.
And, yes, it is true I am thinking of putting a line in my syllabi that states any email that is not written in accordance with the AP Stylebook will be ignored. I'm just that old and cranky.