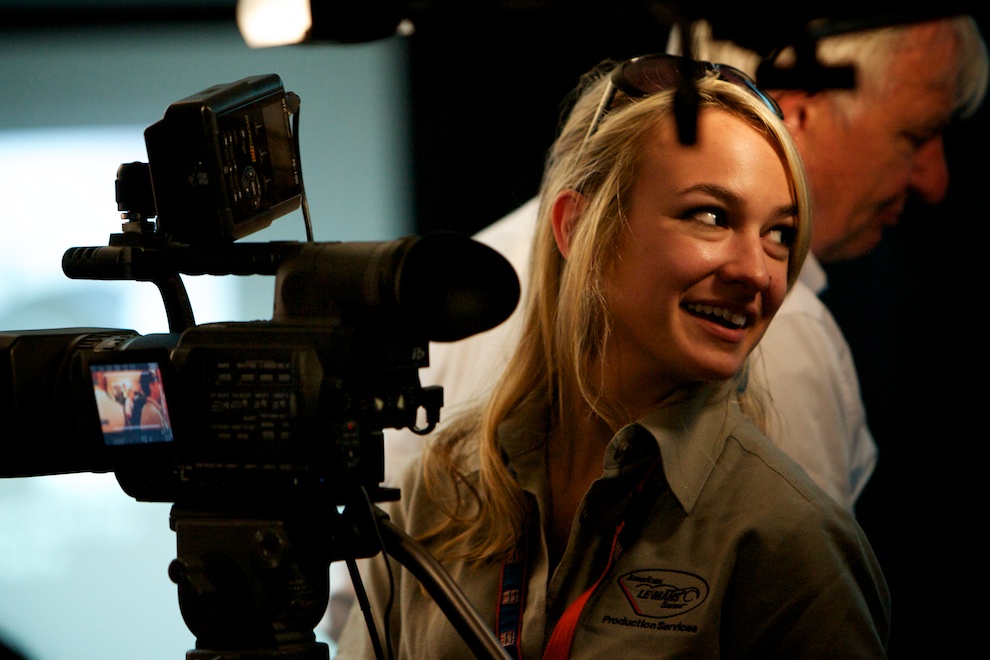 It's that time again … Saturday, the Advanced Photojournalism class is heading to Brasleton, Georgia, for the Petit Le Mans. They'll gather at 7 in the morning and shoot until 9 at night. They'll be exhausted, overwhelmed and probably a little deaf.
The students will shoot in two-hour stints, then come into a newsroom I'm building on-site for edit and critique sessions from the five visiting professionals. I can't believe it, but this is the fifth year we've gone to Road Atlanta. Internet access is spotty at best, but I'll try and push out some updates throughout the day.
Meantime, UGA PJ alum Amanda Duval has been picked up by the American Le Mans Series to work the race – a nice gig for her.