Dave Labelle in Athens – Dec. 1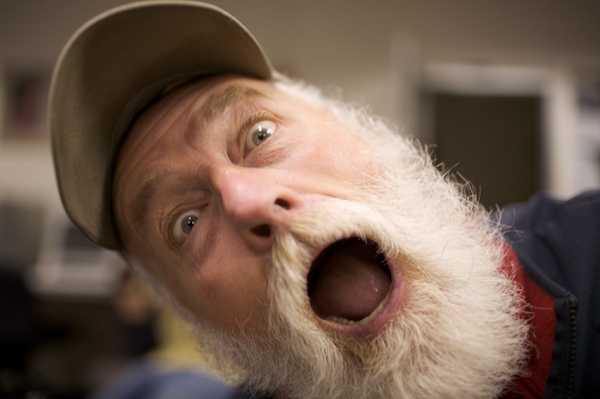 He's big, he has a big heart and he has a big passion for community journalism. He's the legendary Dave Labelle, and he'll be make a big presentation next week at Grady College.
Labelle is the author of what is arguably the greatest community journalism book ever – The Great Picture Hunt, a book that explores enterprise photography through community understanding and immersion. He has worked as a photojournalist, photo editor and professor across the country and his books are lauded as seminal works in the field. His latest, I Don't Want to Know the All Technical Stuff, I Just Want to Shoot Pictures, along with the second edition of The Great Picture Hunt explore and explain the whys of photography and photojournalism with a conversational style that belies the depth of information.
Taking on a completely different tone, Lessons in Life and Death discusses the ethics of covering grief and sorrow and has been used as a training manual for grief counsellors.
Labelle will be speaking to the Advanced Photojournalism class at the University of Georgia's Grady College of Journalism and Mass Communication at 2 p.m. on Tuesday, December 1. The talk, which will be in room 130 and open to the community, will be followed by a book signing. This is the inaugural speaker event for the UGA National Press Photographers Association Student Chapter.