Oct 26, '15 1:06 PM
I've posted this before, but a reminder that ViewFind is offering a $5,000 grant to support stories about race AND the've added a separate $5,000 grant just for students.
Application deadline is November 30 now – get to work.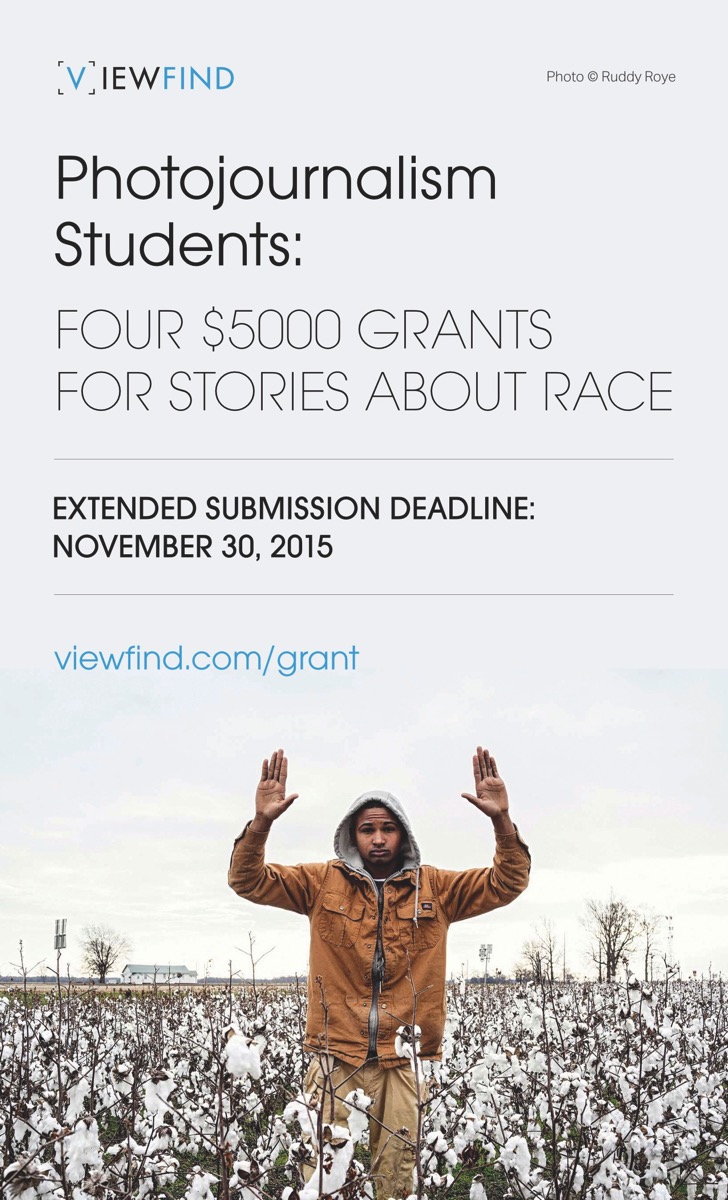 Oct 15, '15 1:08 PM
It's not so much the announcing of the award (a $30,000 grant for humanistic photography) as it is how Matt Black talks about the importance of the work:
Black says he has struggled with the question of how much his work can affect change. "In the end, I have to accept the role I have—to make these photographs—and have faith that it will have impact and change perceptions. It has to begin with understanding the situation. It's an incredibly powerful thing that photography can do."
That's why we do this work.
Congratulations, Mr. Black – everyone should spend some time with his work.
Sep 24, '15 9:49 AM
Released yesterday by the University of Stirling, the World Press Photo Foundation and the University of Oxford's Reuters Institute for the Study of Journalism, a substantial report on ethics in photojournalism drawn from a world-wide sample.
I'm still digging through this as there is a lot of data, but I'd start with section 3.4 – that's the ethics debate and there are some concerns – and some comforts. At the top of page 40, in table 25, is this data: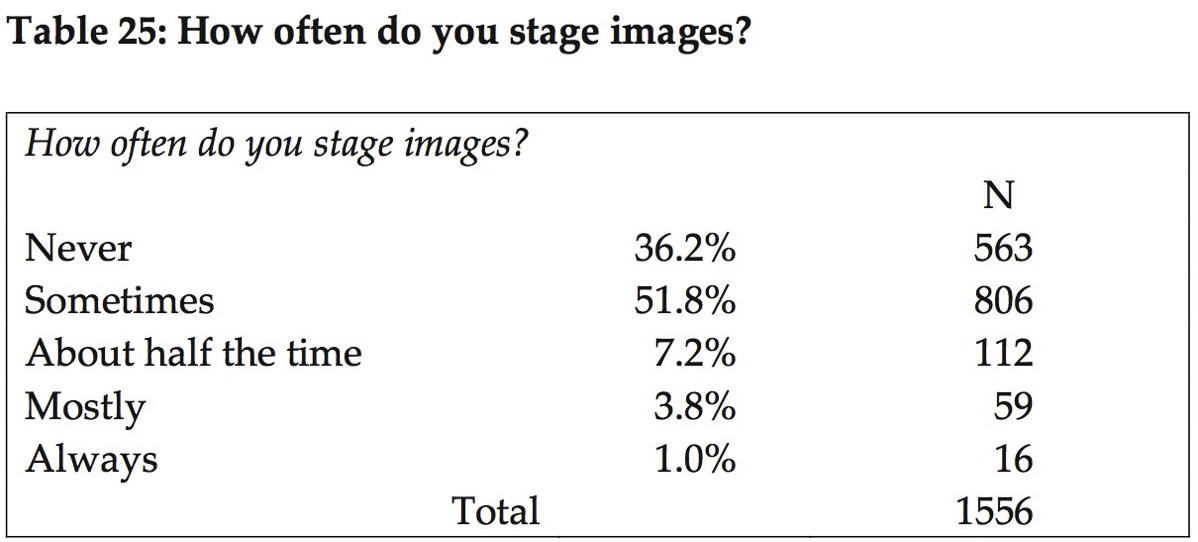 Let me add that up – nearly two-thirds of respondents said they stage images. That had me really stressed, I'm not going to lie.
The question, though, is, in a world-wide study, what are the cultural effects and assumptions? It's not answered directly in the staging question, but rolling down a few more paged we get to a breakdown of adherence to ethical guidelines broken out by regions: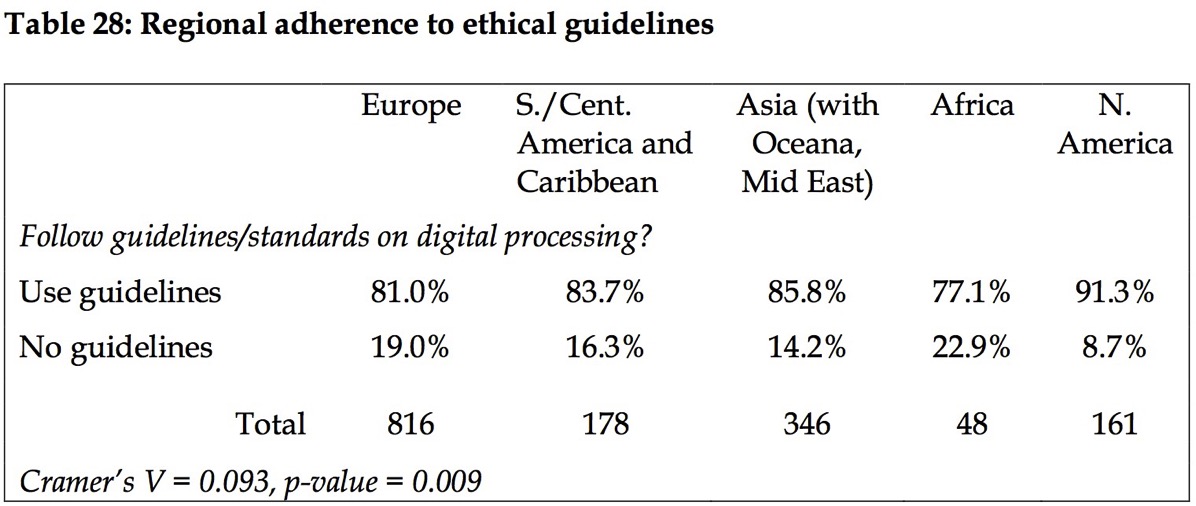 There's some comfort for North American journalists there, but there's still a gap in knowledge between those two tables.
METHODOLOGY
My colleague, Prof. Barry Hollander, is an expert on polling and surveys who loves to rant about SLOPs – self-selecting opinion polls. This, he says, doesn't fall into that category as the pool or respondents were somewhat controlled as they were drawn from entrants in the 2015 World Press Photo competition.
More to come on this …
Aug 4, '15 8:45 AM
Storyful's Eliza Mackintosh has the story behind an Instagram account that shows an immigrant escaping from Dakar, Senegal, to Spain. It's a story that was picked up by some major web sites and built a massive following … but it's all a lie, a fictional project designed for an exhibition.
"It was a way of denouncing Western frivolity, in which we have to take selfies at all times and it seems that an event has not been experienced if you have not shared it," (Joana) Sendra wrote.
There's a deep lesson in this, one everyone keeps forgetting:
The main takeaway for journalists is clear — it's critical to treat all social content with a heavy dose of skepticism. When we are all searching and scanning for that one person who presents a narrative perfectly, particularly around current topics like migration into Europe, there is a readiness to believe that a story is true.