Feb 9, '19 8:22 AM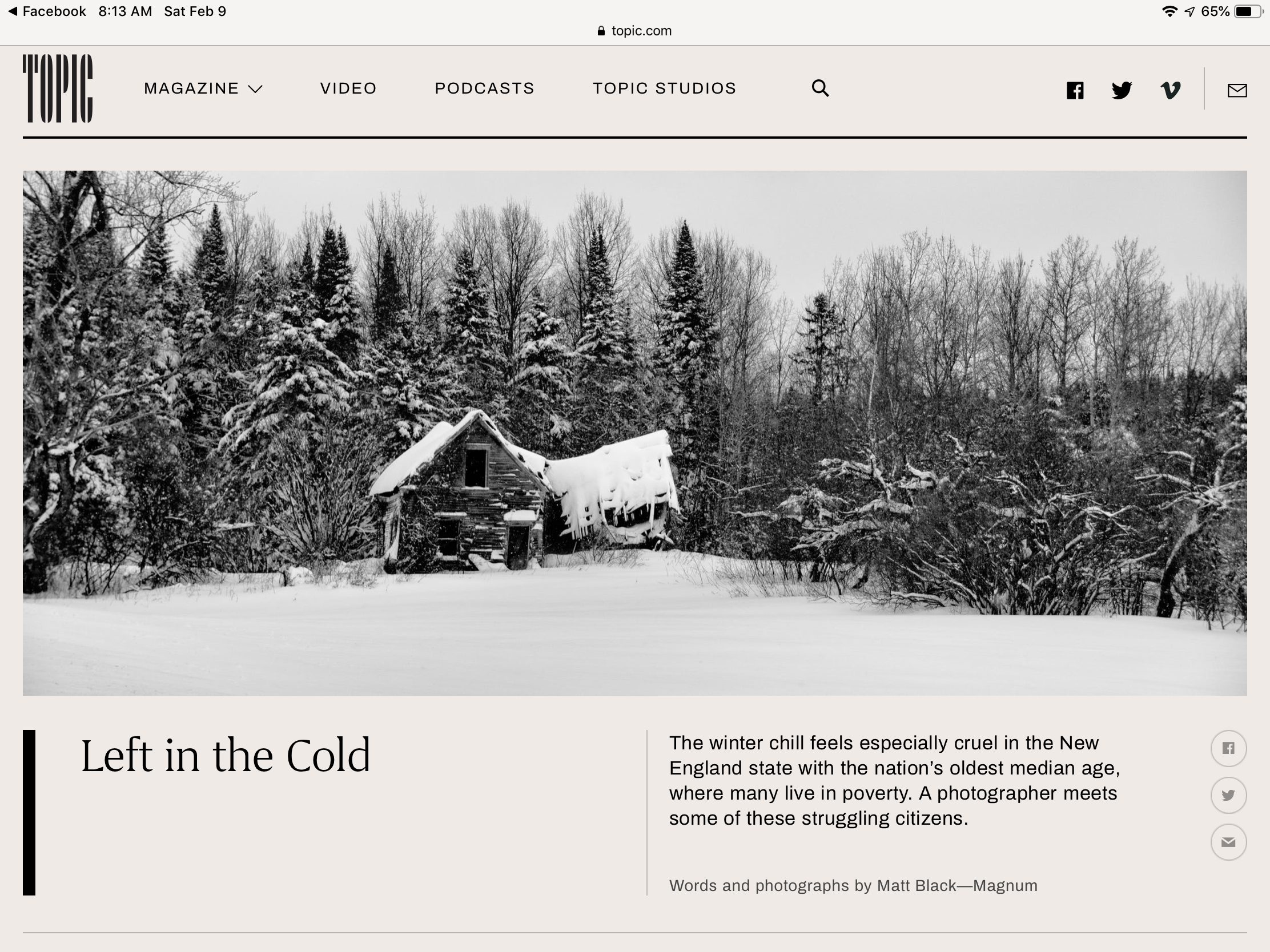 Matt Black has spent the last few years working on his Geography of Poverty project and, last month, spent time in the cold woods of Maine.
This is heart-breaking work, the physical and mental isolation of our elders is hard to process. This work – what Roger May would, I think, call Heartwork – is what we need t be doing with our tools, telling the story of those left behind.
Sep 18, '18 9:39 AM
There's a tie between first responders and journalists – they're the most likely to head towards trouble spots in communities. To be there, to bear witness, to document and explain so others can be informed or prepared, that's what journalists do.
When storms like Hurricane Florence hit, the best and worst of journalists comes out. The split between the visual and the textual in this News & Observer story by Booke Cain is … stunning.
Cain writes about the efforts of local journalists to keep their communities informed while the image is of a television news crew wandering out into the surf or, optimistically, being surprised by a wave.
Yes, journalists need to be there. No, they should never put themselves or others in danger.
Aug 30, '18 8:41 AM
After stopping to investigate police activity, Susan Greene was told to stop recording because it would be a HIPAA violation. When she refused, she was handcuffed and put in the back seat of a police car and then released.
Some things to unpack here … Greene was in a public place as were the police so there is no expectation of privacy there. The Health Insurance Portability and Accountability Act only applies to medical professionals. And by detaining and then releasing her, they prevented her from doing her job. Even with no charges being filed, this was effectively a case of prior restraint by a government official.